After whittling the fleet down from five to three Festivas it's now back up to four. Picked up a white '91 LX five speed. It's a bit rough around the edges and I haven't really had time to check it thoroughly but it was one of those "too good to pass up" deals. Being an LX there may be a few goodies up for sale.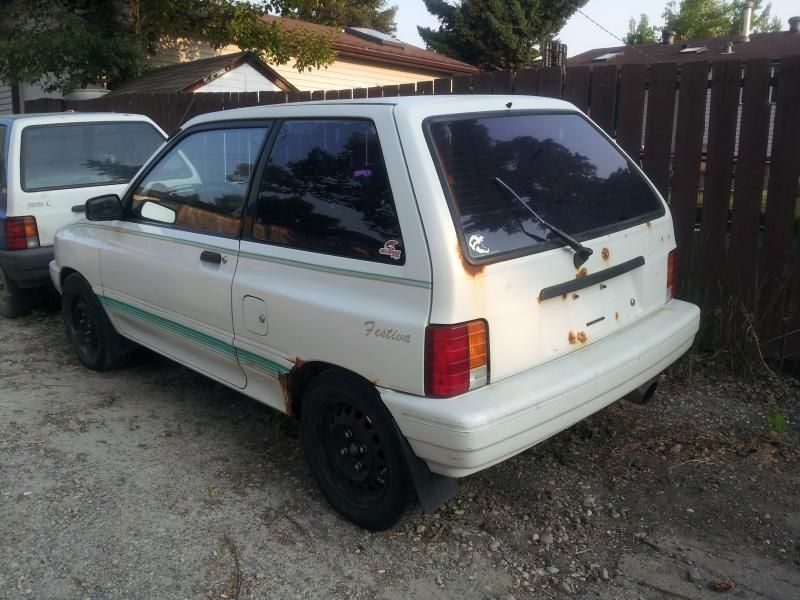 Things I do know:
Newer 14" wheels with decent tires mounted with new, longer, wheel bolts and spacers
Cone filter in an interesting location
Large 'coffee can' exhaust
New stuff still in the box: rear shocks, rear brakes shoes and drums
Set of decent looking 12" tires on wheels
'Swoopie' power mirrors
Still figuring out what we're going to do with this one. Will keep you posted.