The story starts long ago, in a galaxy far away.
I purchased an 89 automatic Festiva sight unseen from a seller in Virginia. The car was said to be rust free and straight. I was desperate for a rust free, white, early festiva with a red hockey stripe. I wanted the early chassis because it's lighter. I wanted the auto because it was fuel injected to start, making an engine swap easier.
The plan was to have Will (Motoxpress) pick the car up from Virginia, with a trailer (since it didn't run) and give the car some love so that I could fly into North Carolina and drive the car back to Arizona. Plans were made and I flew in on 4th of July weekend 2012.
My visit coincided with 4thTiva at Will and Angie's place. It was a great weekend.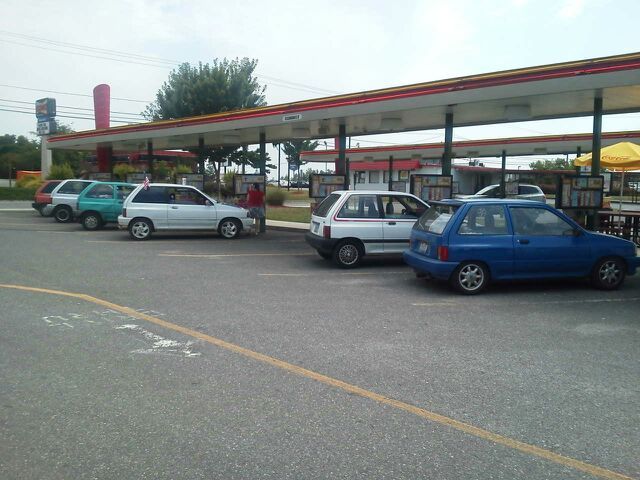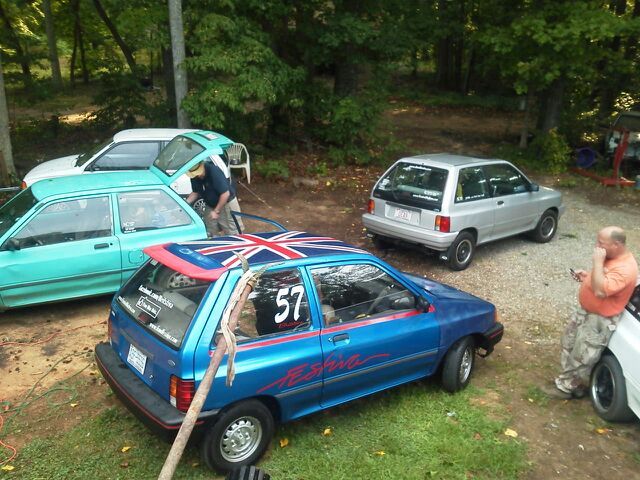 I named the car Virginia, because that was it's original home.