Ok. So I put the aspire front sway bar in. No biggy. Took it for a spin. At low speeds it handles much better than stock. Once I brought it up to speed I found it understeered.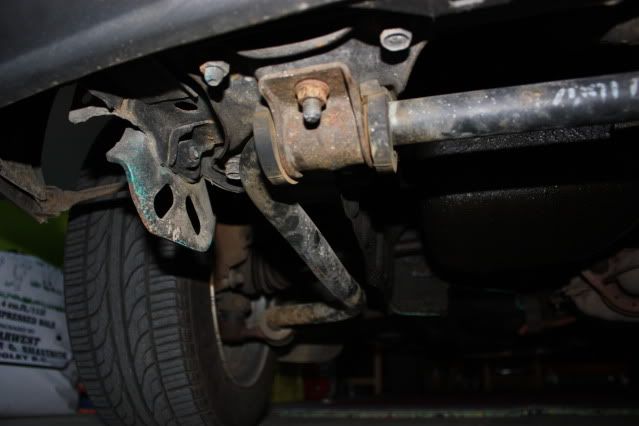 It got me to thinking. What makes the Aspire rear beam so great. I went over to Mike's(sasquatch) place and took a look at his. It looked like a festiva beam with a thin bar running inside the torsion beam. Whoopie I thought. I couldmake that. Mike had an old festiva beam laying around so we looked at it. "Look the holes are already there" Mike said, "you could just run a rod through it" Well thats what I did. Now there is two sets of holes in the festiva beam. One where the aspire sway bar is and one about an inch ahead on it. I chose the latter for two reasons. One I'm lazy and I didnt even have to take my wheels off. And two because I was bolting it in and not welding. The placement of the sway barin the aspire beam looks like it has more twisting action on it. I didnt think a bolted in rod would hold up and could allow some movement and thus be not as effective. Using the second set of holes looked like I was more reinforcing the main beam and the force acted on it would not depend as much on how it was mounted. More like strut bar for the torsion bar if you will. Anyways here is some pics.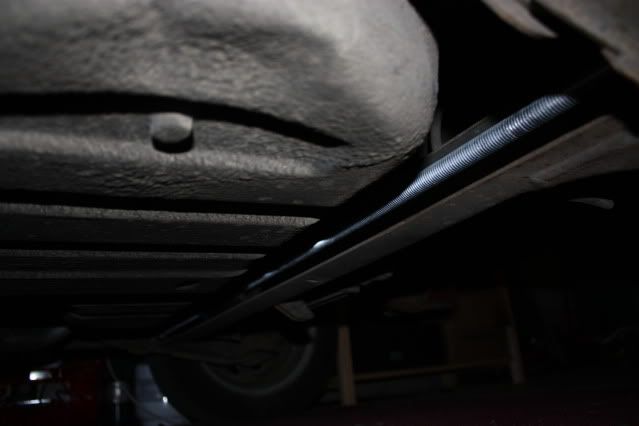 I know my oil pan is leaking.
Well I know I have noticed a BIG difference. Under steering is gone and the rear body sway minimized.
P.S. I made sure the rod I got was of a decent metal and would bent slightly but also spring back.