the home stretch
Weekend 13 and 14 were spent rushing to get it finished for at least one ice race weekend in 2014. Here is the engine bay, with a few views of the Honda Civic racing radiator in place.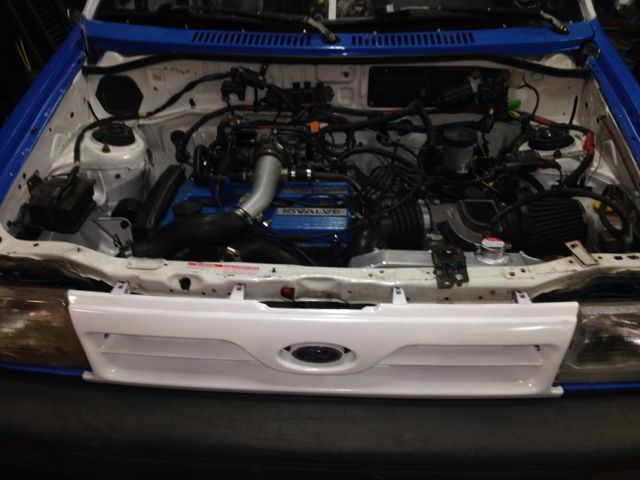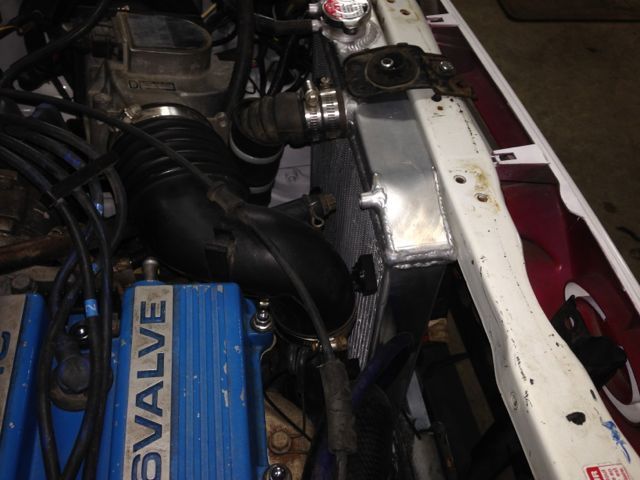 and way down at the bottom the side port on the rad clears the turbo nicely.
I went wild with the thread insert and put mount screws along the fire wall for all the B6T wiring, and vacuum system. I deleted the charcoal vapor canister and vacuum controls that went with it, so only one of those three vacuum relays is used now, the other two are shorted to each other on the vac system, and the electrical leads are not connected to those two.
the knock box mounted with a stock Festi threaded spot on the passenger wall
and the intake and vaf assembly
then the last paint job, to the hood